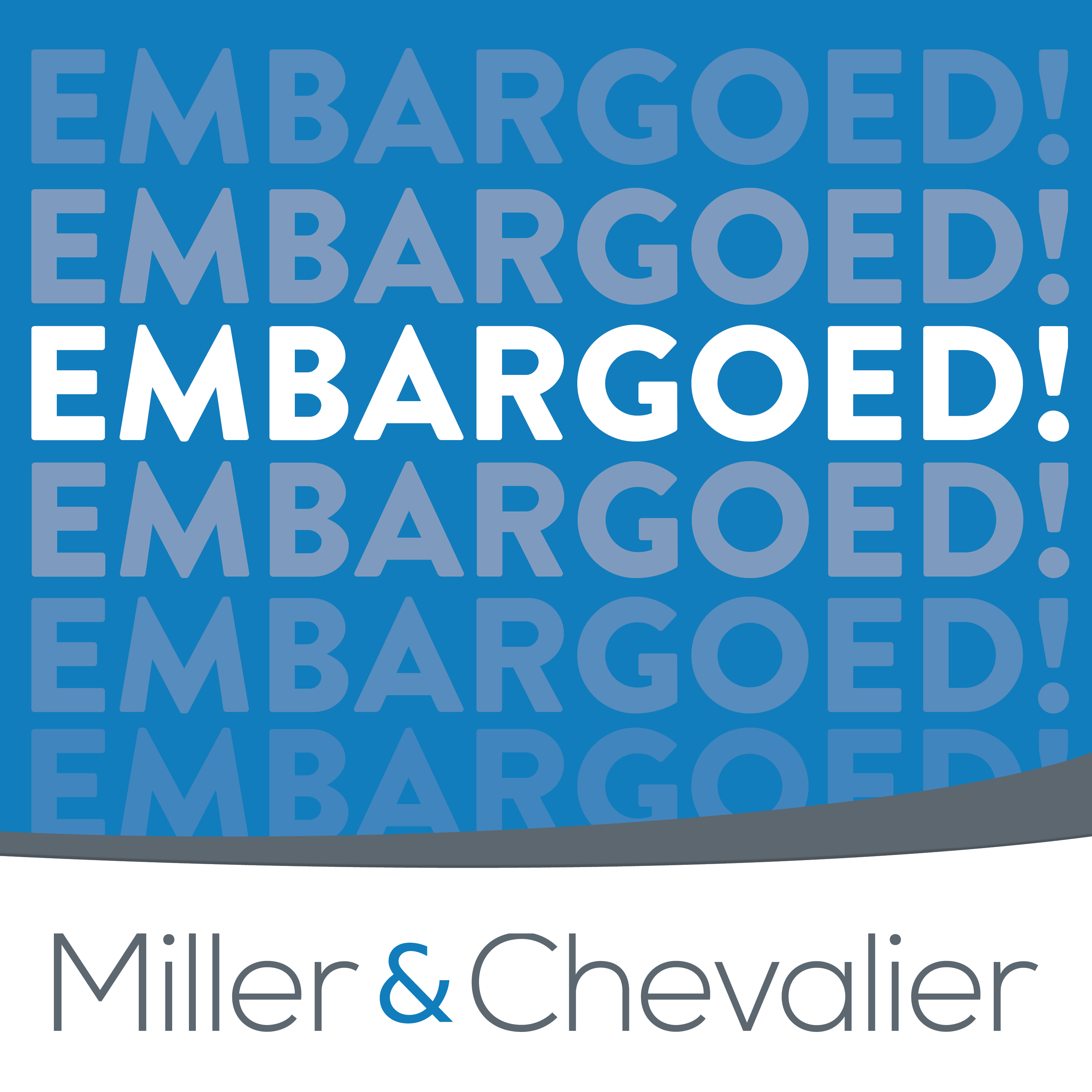 On the latest episode of EMBARGOED!, Brian and Tim break down the early days of China's new national security law aimed at Hong Kong and the U.S. response, including the suspension of preferential export control treatment for Hong Kong and new sanctions on the horizon that take aim at financial institutions. Next, we revisit BIS's new military end user/military end use rules and try to decipher the recently issued BIS guidance. Finally, we unpack the somewhat unorthodox multi-agency advisory warning U.S. businesses of supply chain risks relating to forced labor and human rights abuses in the Xinjiang region of China. Plus, the Lightning Round features quick thoughts on continued U.S. efforts to disrupt deepening ties between Venezuela and Iran and what the rest of the world is doing with respect to Huawei.
*********
Questions? Contact us at podcasts@milchev.com.
EMBARGOED! is not intended and cannot be relied on as legal advice; the content only reflects the thoughts and opinions of its hosts.
EMBARGOED! is intelligent talk about sanctions, export controls, and all things international trade for trade nerds and normal human beings alike, hosted by Miller & Chevalier Members Brian Fleming and Tim O'Toole. Each episode will feature deep thoughts and hot takes about the latest headline-grabbing developments in this area of the law, as well as some below-the-radar items to keep an eye on. Subscribe for new bi-weekly episodes so you don't miss out!
Apple Podcasts: https://apple.co/3bDJnmU
Spotify: https://spoti.fi/2xAJ9ye
Google Play: https://bit.ly/3bAU0Hc
Stitcher: https://bit.ly/3awf95i
Timestamps:
0:11 Introduction and Roadmap
The Rundown
3:49 The Other Shoe Drops for Hong Kong
23:19 New BIS FAQs re: Military End Use/User Rules
39:01 U.S. Government Advisory re: Xinjiang Supply Chain Risk
49:11 Lightning Round
49:37 More Venezuela-Iran Links
53:13 What Does the Rest of the World Think of Huawei
59:47 Final Thoughts
***Stay sanctions free.***