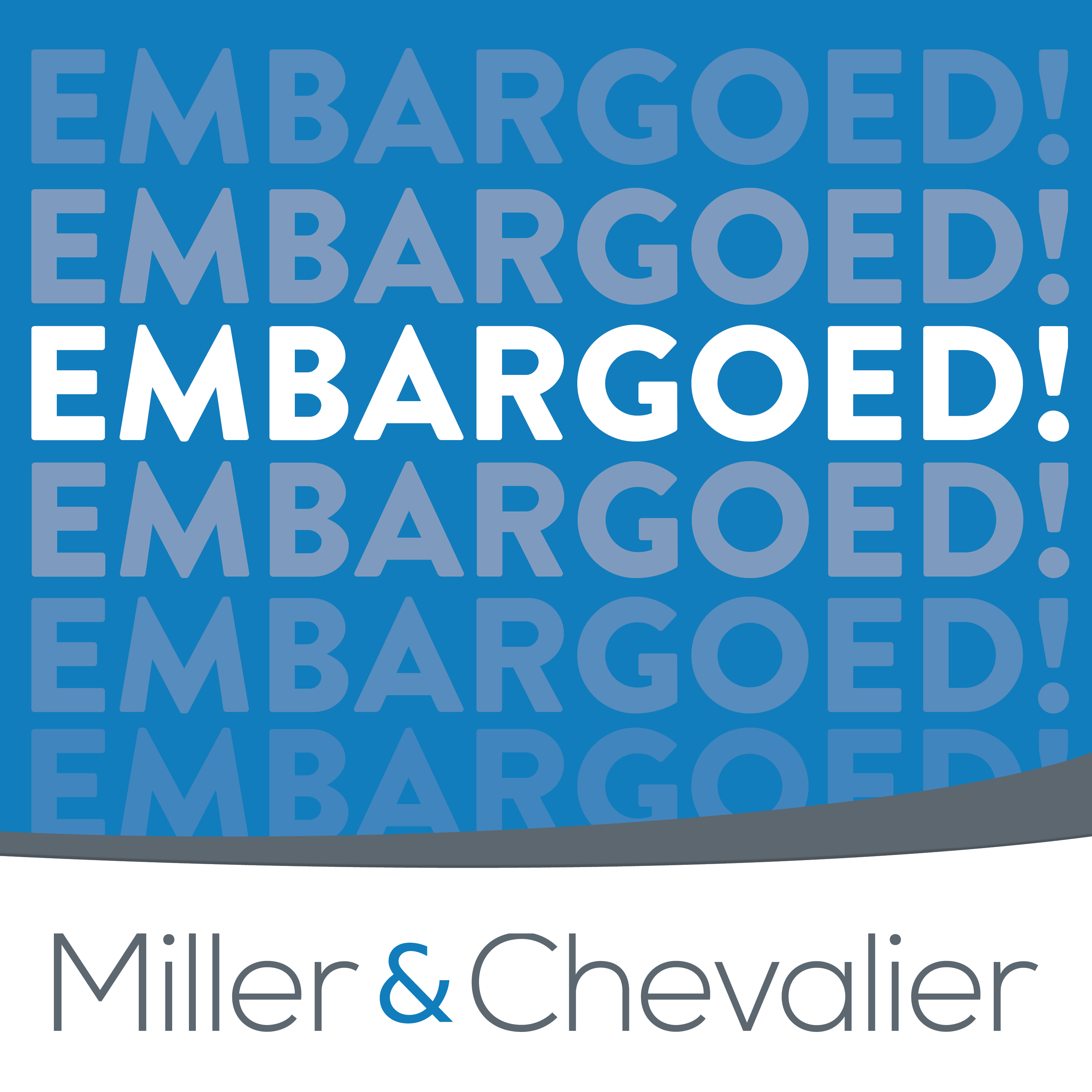 EMBARGOED! is back! After a brief, socially-distanced summer vacation, Brian and Tim return to tackle the messy, unprecedented U.S. government actions targeting TikTok and WeChat. Next, we return to one of our favorite topics, Huawei, to analyze the impact of the BIS final rule, which makes another attempt to disrupt the company's supply chain by further expanding the foreign direct product rule. We also discuss the first wave of sanctions targeting Hong Kong and its top officials and ponder whether this was anything more than a symbolic gesture. Plus, in the Lightning Round we share some thoughts on recent Entity List additions targeting, for the first time, activities in the South China Sea, a Xinjiang-related addition to the SDN List causing significant due diligence headaches, and, at long last, the publication of the Advance Notice of Proposed Rulemaking regarding "foundational technologies."
*********
Questions? Contact us at podcasts@milchev.com.
EMBARGOED! is not intended and cannot be relied on as legal advice; the content only reflects the thoughts and opinions of its hosts.
EMBARGOED! is intelligent talk about sanctions, export controls, and all things international trade for trade nerds and normal human beings alike, hosted by Miller & Chevalier Members Brian Fleming and Tim O'Toole. Each episode will feature deep thoughts and hot takes about the latest headline-grabbing developments in this area of the law, as well as some below-the-radar items to keep an eye on. Subscribe for new bi-weekly episodes so you don't miss out!
Timestamps:
0:10 Introduction and Roadmap
The Rundown
5:36 TikTok and WeChat
30:00 Final BIS Rule re: Huawei and Foreign Direct Product Rule
42:52 First Hong Kong Sanctions
51:40 Lightning Round
52:00 BIS Addition of 24 Chinese Companies to the Entity List re: South China Sea
56:56 Xinjiang-related Additions to the SDN List
1:02:00 Commerce (Finally) Issues ANPRM re: Foundational Technologies
1:09:00 Final Thoughts
***Stay sanctions free.***