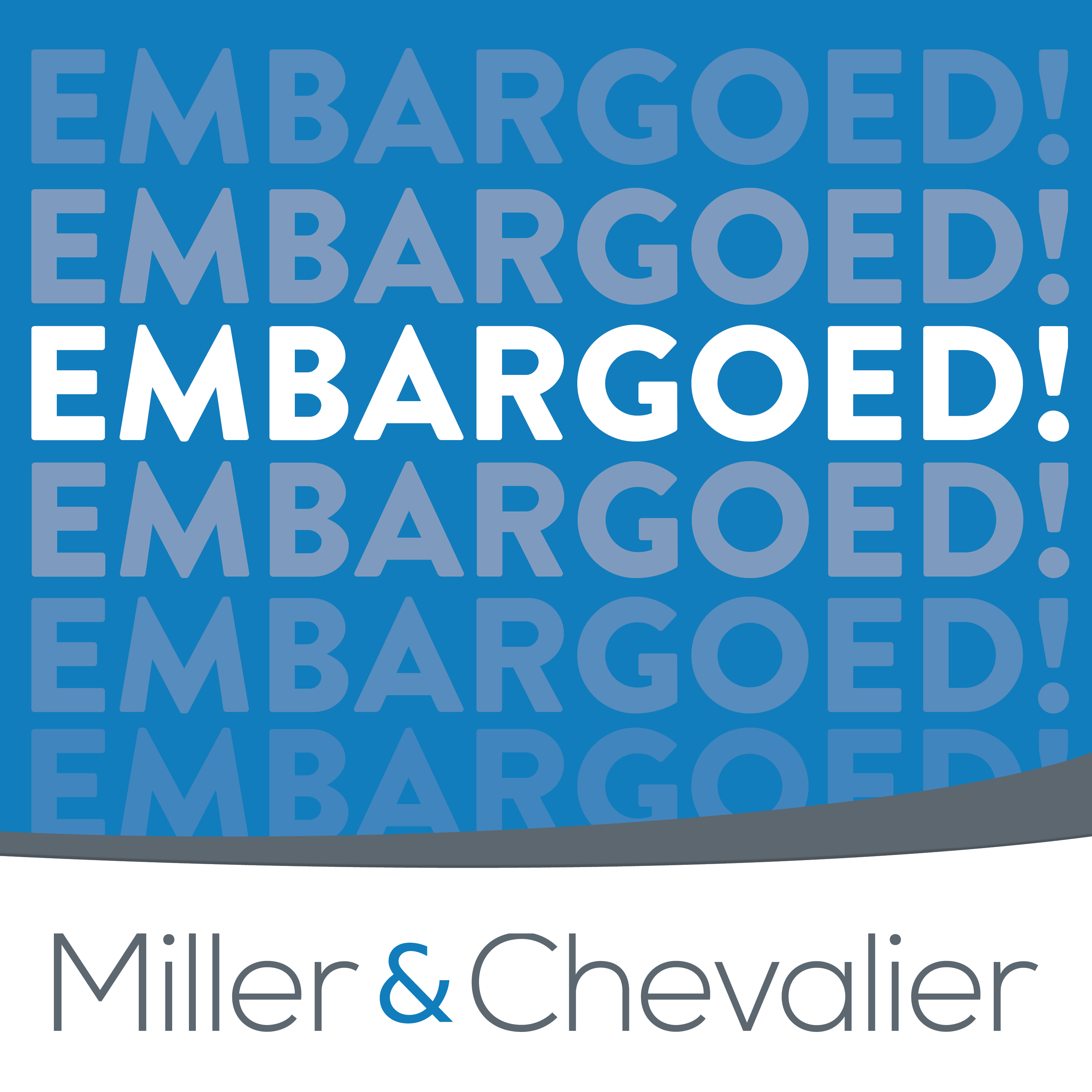 Brian and Tim begin this episode of EMBARGOED! by analyzing how the revelations in John Bolton's new memoir may impact recently enacted U.S. sanctions aimed at China and the ongoing U.S. criminal case against Huawei. Next, they discuss the recent BIS rule change aimed at getting U.S. companies back in the game (while sitting alongside Huawei) in connection with international standards setting organizations. They then turn their attention to a surprising move by DOJ to dismiss charges, after securing a conviction, in an Iran sanctions case in SDNY and share some theories about what may have gone wrong and the possible lasting impact. Finally, they consider the newly issued Executive Order that puts the International Criminal Court in the crosshairs of U.S. sanctions enforcers. Plus, the Lightning Round features quick takes on the latest Venezuela-related designations (and a few, more interesting, removals), OFAC's initial implementation of the Caesar Act, and a speedy plea deal in an Iran sanctions case.
*********
Questions? Contact us at podcasts@milchev.com.
EMBARGOED! is not intended and cannot be relied on as legal advice; the content only reflects the thoughts and opinions of its hosts.
EMBARGOED! is intelligent talk about sanctions, export controls, and all things international trade for trade nerds and normal human beings alike, hosted by Miller & Chevalier Members Brian Fleming and Tim O'Toole. Each episode will feature deep thoughts and hot takes about the latest headline-grabbing developments in this area of the law, as well as some below-the-radar items to keep an eye on. Subscribe for new bi-weekly episodes so you don't miss out!
Apple Podcasts: https://apple.co/3bDJnmU
Spotify: https://spoti.fi/2xAJ9ye
Google Play: https://bit.ly/3bAU0Hc
Stitcher: https://bit.ly/3awf95i
Timestamps:
0:10 Introduction
2:51 Episode Roadmap
The Rundown
4:45 Fallout from Bolton's Book
20:40 More Huawei
28:39 Ali Sadr Hashemi Nejad Dismissal
49:44 New E.O. re: ICC
57:04 Lightning Round
57:17 More Venezuela Designations (and Some Removals)
1:01:23 Syria Designations/Caesar Act
1:05:32 Seyyed Shahidian Plea
1:08:56 Final Thoughts
***Stay sanctions free.***