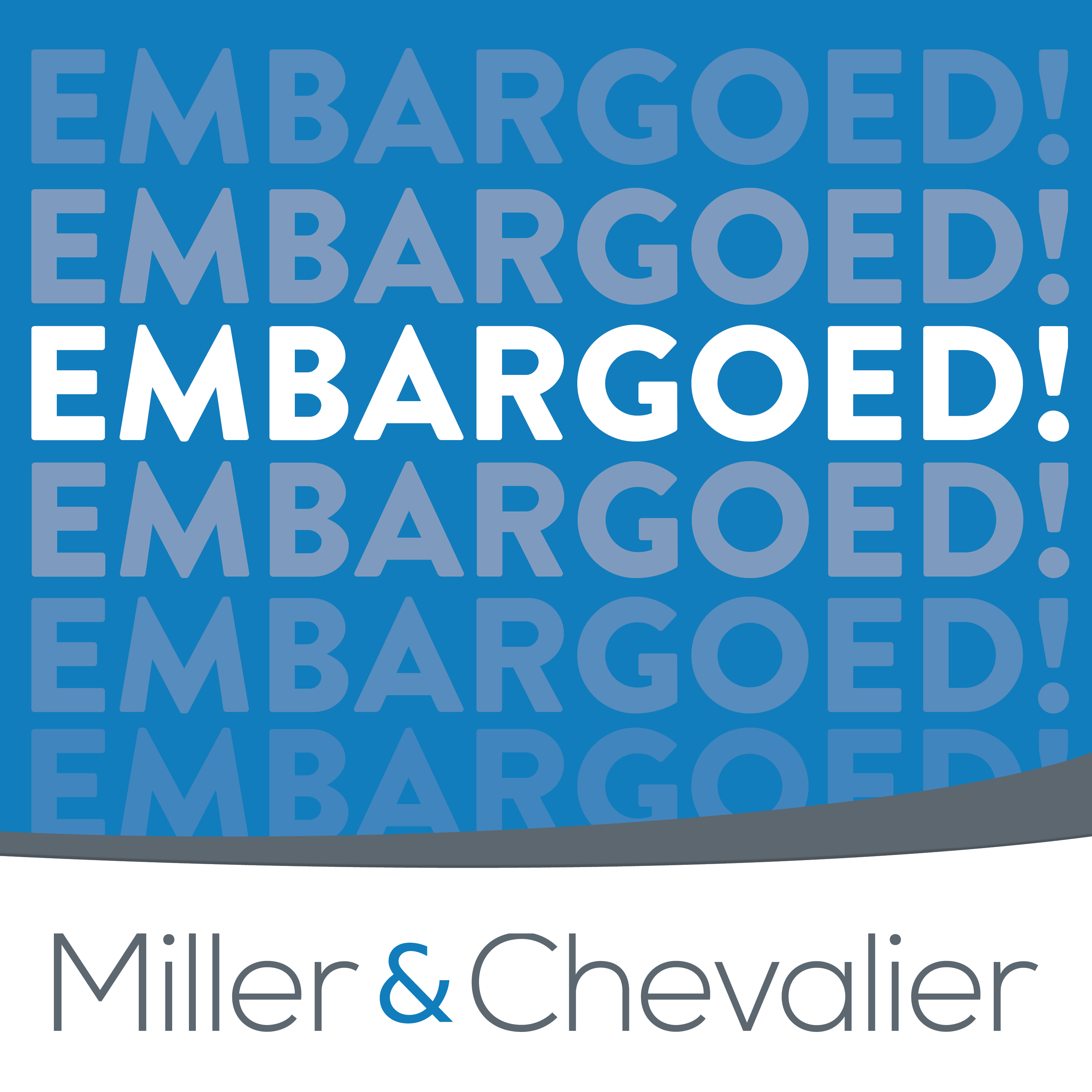 In the latest episode of EMBARGOED!, Brian and Tim return to China in a big way as they dive headlong into the TikTok and WeChat bans to analyze what transactions are actually prohibited, the status of the various court proceedings seeking to delay the bans, where things stand with CFIUS review of TikTok's "divestiture," and, last but not least, China's countermoves to try to ensure it will have the last word.
Next, we turn to Iran and the U.S.'s attempt to unilaterally reimpose U.N. sanctions under the JCPOA more than two years after withdrawing from the deal. Finally, in the Lightning Round, we share a few quick thoughts on recent sanctions aimed at countering foreign interference in U.S. elections and discuss the latest travel-related restrictions on Cuba (Hint: Don't stick rum or cigars in your suitcase before returning to the States unless you have an OFAC license).
********
Questions? Contact us at podcasts@milchev.com.
EMBARGOED! is not intended and cannot be relied on as legal advice; the content only reflects the thoughts and opinions of its hosts.
EMBARGOED! is intelligent talk about sanctions, export controls, and all things international trade for trade nerds and normal human beings alike, hosted by Miller & Chevalier Members Brian Fleming and Tim O'Toole. Each episode will feature deep thoughts and hot takes about the latest headline-grabbing developments in this area of the law, as well as some below-the-radar items to keep an eye on. Subscribe for new bi-weekly episodes so you don't miss out!
Timestamps:
0:10 Introduction and Roadmap
The Rundown
7:01 More TikTok and WeChat (Commerce rules, state of the "bans," CFIUS and the TikTok "divestiture," China's Unreliable Entities List)
46:17 Iran Snapback
1:02:13 Lightning Round
1:02:25 Cyber designations relating to election interference by (GASP!) Russia
1:10:17 CACR amendments to further restrict aspects of Cuba travel
1:17:34 Final Thoughts
*Stay sanctions free.*