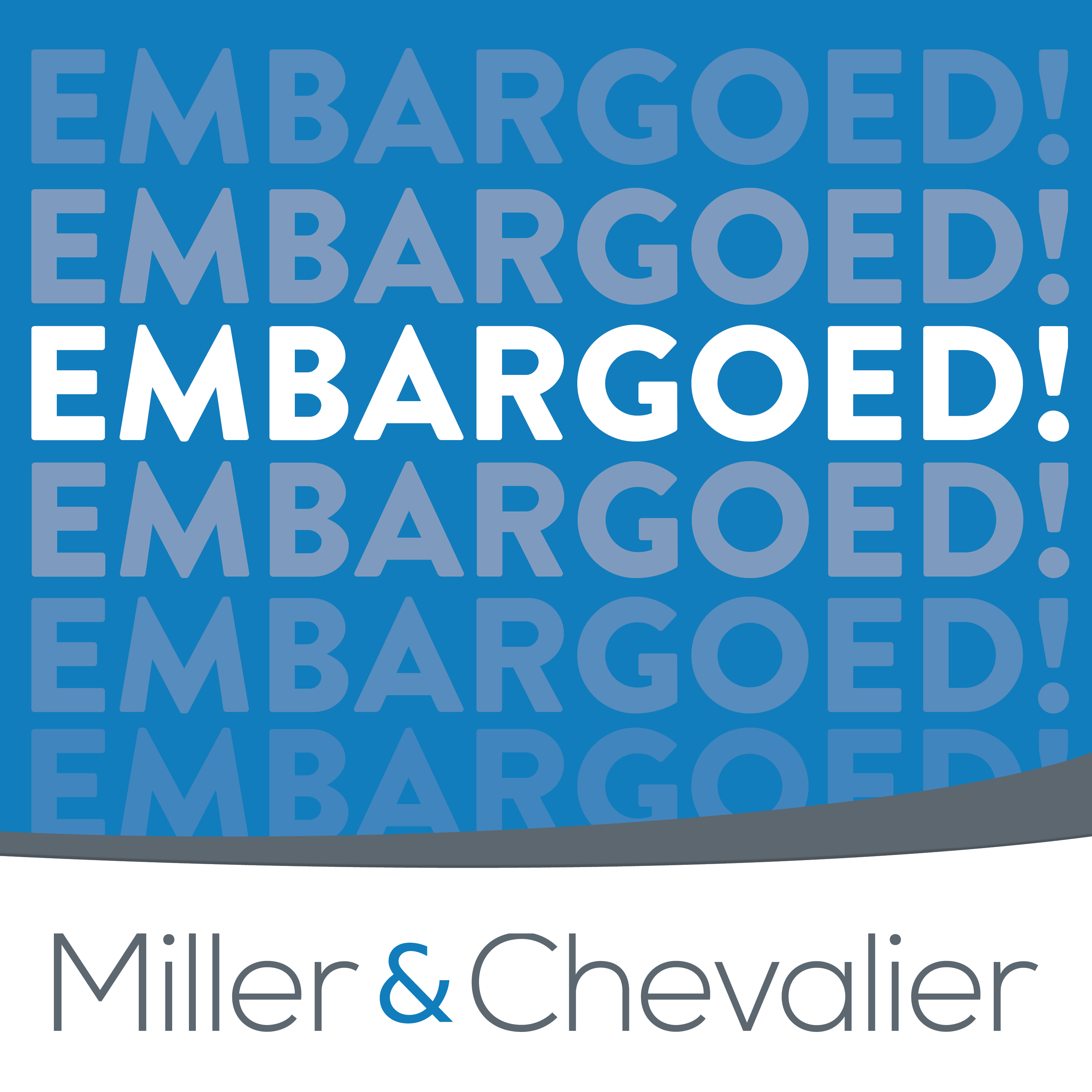 Brian and Tim drop the gavel to render verdicts on the litigation impacting the TikTok and WeChat bans and a lawsuit challenging the legal bases for the new ICC-related sanctions program. We also discuss OFAC's recent ransomware advisory and give some thoughts on a recent OFAC enforcement action focused on Cuba. Then, in the Lightning Round, we share our initial impressions on brand new U.S. sanctions targeting Iran's financial sector and dissect the outcome of a lawsuit challenging the foundations of the Commerce Department's authority to enforce the export controls framework established by the EAR.
*********
Questions? Contact us at podcasts@milchev.com.
EMBARGOED! is not intended and cannot be relied on as legal advice; the content only reflects the thoughts and opinions of its hosts.
EMBARGOED! is intelligent talk about sanctions, export controls, and all things international trade for trade nerds and normal human beings alike, hosted by Miller & Chevalier Members Brian Fleming and Tim O'Toole. Each episode will feature deep thoughts and hot takes about the latest headline-grabbing developments in this area of the law, as well as some below-the-radar items to keep an eye on. Subscribe for new bi-weekly episodes so you don't miss out!
Timestamps:
0:10 Introduction and Roadmap
The Rundown
5:38 Quick Check-in on TikTok and WeChat
18:54 Lawsuit Challenging ICC Sanctions
39:36 OFAC and FinCEN Randomware Advisory
53:41 OFAC Settlement with Generali Global
1:01:47 Lightning Round
1:02:05 More Sanctions Coming Against Iranian Banks?
1:12:43 FedEx v. BIS
1:25:21 Final Thoughts
***Stay sanctions free.***